Security Subcontractor in West Midlands
SIA approved security subcontracting services in Birmingham & West Midlands.
Licensed, professional and experienced security staff.
Security Subcontracting Firm in Birmingham
Eagle Security Protection can supply SIA licensed, experienced and vetted security staff anywhere in the West Midlands. Our security subcontracting company has a large database of professional security staff that we can subcontract to other security companies in the West Midlands. Security staff can be supplied in cities such as Birmingham, Dudley, Wolverhampton, Stafford, Coventry and Sutton Coldfield to name a few.
We can respond at very short notice to provide security staff if you are overstretched or are let down by a guard at the last minute. All our SIA Licensed Security Officers in Birmingham are vetted to BS:7858. Whether it's a one-off job or you need a team of guards for a longer period, we can cover it. Call us today on 0121 240 8586  or email us at [email protected] for a free quote.
Why Subcontract Security Services?
With nearly 10 years of security subcontracting, you can rest assured that we have the experience and operational know-how to be able to assist you. Our security subcontracting service can fit around your service. We can work under our own name or work under yours using your uniforms so that the client doesn't know you have subcontracted to another firm.
Benefits of using Eagle Security Protection Ltd subcontracting services:
• Fully SIA licensed, professional and experienced staff
• SIA approved security contractor
• Can cover shifts at very short notice
• Full confidentiality for clients and sites
• Female security staff available
Many large security companies have more clients than they can manage, or they don't have staff in a particular area. Don't let your clients down or turn down work. By subcontracting our security services, you can cover any needed shifts and respond much quicker. This is good for your reputation and customer service.
Another pro of subcontracting security services is you don't need to run an ad campaign or hire staff in a certain area. This can be time-consuming and costly, especially if the contract is a short-term one.
Stay Away From Cheap Security Suppliers
As you know, there are many dodgy, cowboy firms around. Our pricing structure reflects the fact we are an established company that operates an HMRC compliant payroll system. Subcontracting to low-quality firms may be the cheaper option but has negative consequences. If the security supplier has very low hourly rates then it is probable they are in breach of legal requirements. This can have an impact on insurance cover and have serious consequences.
The SIA guide, 'Do you buy security? ' says, "Your brand could be at risk if you buy low-quality security that goes wrong. Experience of reporting in the media shows that it is the high-profile name of the buyer that makes the headlines, not the security contractor. " Do not risk the good name and reputation of your company to save a few quid, it is not worth it!
According to gov.uk, "Approved contractors may only sub-contract to other approved contractors unless we have given them special permission to do otherwise. As a result, you can be confident that the quality of service you expect will be maintained." By choosing us, you can be sure that we have passed a thorough quality assurance check. This gives you peace of mind that our security subcontracting services in the West Midlands operate at the same standard that you do. That way, your clients are never let down or dissatisfied with the service they receive.
Excellent Customer Service
Our customer service is excellent because we are a small firm and have time for all our clients. We thrive on good relations with other security companies and that's why many security companies already sub-contract our security services in Birmingham and the West Midlands. A few of the companies we have worked with are Lambert Smith Hampton, CBRE and ABM.
If you require a security delivery partner or facilities management security then contact us today on 0121 240 8586. We have successfully covered many sub-contracted security projects already. However, we are interested in discussing partnerships with other high-standard security firms that have a similar level of quality assurance and professional certification.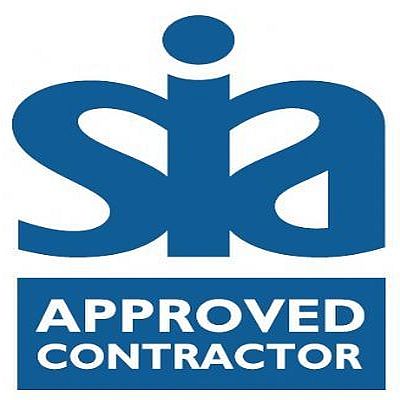 SIA Approved Contractor
One of the things to be sure about when subcontracting security services in the West Midlands is that they are SIA approved and licensed.
This gives peace of mind because the SIA checks companies to make sure they have met defined standards in these nine categories.
• Strategy: Clear strategic direction that enables it to deliver value to all stakeholders.
• Processes: Robust processes in place that ensure a consistent quality of service delivery to its customers and stakeholders.
• Commercial Relationship Management: Promotes robust and transparent commercial relationships with its customers, consumers and suppliers founded on mutual trust and respect.
• Financial Management: Financially viable with sufficient resources to meet its current and future obligations.
• Resources: Adequate premises, procedures and equipment to sustain its business within the relevant industry sectors.
• People: Develops and implements plans to ensure its people are suitably trained, developed and cared for.
• Leadership: Leaders that can develop and implement an effective management approach that continually improves the organisation and its performance.
• Corporate Social Responsibility: Actively manages the impact of its services on the local community.
• Results: Measures, understands and improves its achievements in relation to all stakeholders.
Contact us on 0121 240 8586  or email us at [email protected] if you would like to discuss a security subcontracting partnership with a high calibre, fully licensed and experienced security firm. We can deploy security staff all over the West Midlands.
Areas covered include Birmingham, Dudley, Wolverhampton, Stafford, Coventry, Walsall, West Bromwich, Sutton Coldfield, Worcester, Solihull, Redditch, Tamworth, Nuneaton, Cannock, Royal Leamington Spa and Rugby.