Facility Management Security in Birmingham
Facilities Security Guards in Birmingham & West Midlands.
Client focused, trustworthy and reliable. 1 hr deployment.
Facilities Management Problems in The West Midlands
FM security is an ongoing problem for facility managers in Birmingham & The West Midlands. With the increase of crime and vandalism reaching an all-time high in the UK, facility management security is essential.
The peace of mind that comes with knowing your facilities are safe is priceless, even so, we offer very competitive and cost-effective rates. Give us a call for a free no-obligation quote on 0121 240 8586.
Eagle Security Protection Ltd have the resources and expertise to provide an effective and cost-effective solution. We are a fully licensed Birmingham facilities management security company. We also have the experience needed to successfully tender, mobilise and deliver successful FM contracts.
What do we do?
ESP provides bespoke commercial facilities management security in Birmingham and across the West Midlands. Our clients are supported with security services across a broad spectrum of industries including, warehouse security, retail security, residential site security as well as business parks.
Why choose us as your FM Security Company?
10 years in the security business has made us one of Birmingham's leading facilities management security and guarding companies. We have an outstanding reputation for our quick response and ability to mobilize security staff anywhere in the West Midlands.
All of our Security Guards and staff are SIA licensed and screened in accordance with British Standard BS7858.
We can provide security cover for a wide range of businesses including, logistics depots, warehouses, construction sites, distribution centres, corporate buildings, business parks and much more.
FM Security Duties
Our security guard duties range from:
Preventing unauthorized access to restricted areas
Alarm response and CCTV monitoring
Mobile patrols
Prevention of damage to property and equipment
Prevention of theft of equipment, data or supplies
Raise alarm in response to incident or threat
Reception duties
Vehicle searching
Facility security plan creation
Covid-19 screening
SIA Licensed & Experienced Staff
Expertise and training is an ongoing concern for us, we take it so seriously that we have our own training centre. Our security staff are constantly kept up-to-date with policy changes and undergo constant training. We have a large pool of SIA licensed and experienced security staff in Birmingham and all over the West Midlands. Our services have been sub-contracted by a lot of bigger security companies across the UK due to our reliability and quick response.
Why have Business Park Security?
Business parks are ripe targets for criminals due to the high concentration of businesses in small areas. Having 24/7 retail and business park security will put your mind at rest and allow you to take care of other essential facility management work.
Our competent business park security guards can act as a deterrent to any would-be thieves or vandals. Unauthorized access will be eliminated, so you know exactly who is in your business park.
If you're interested in security for business parks in Birmingham and the West Midlands you can call Eagle Security protection Ltd on 0121 240 8586  or you can email us or fill out our contact form on our contact page, one of our friendly team will get back to you as soon as possible.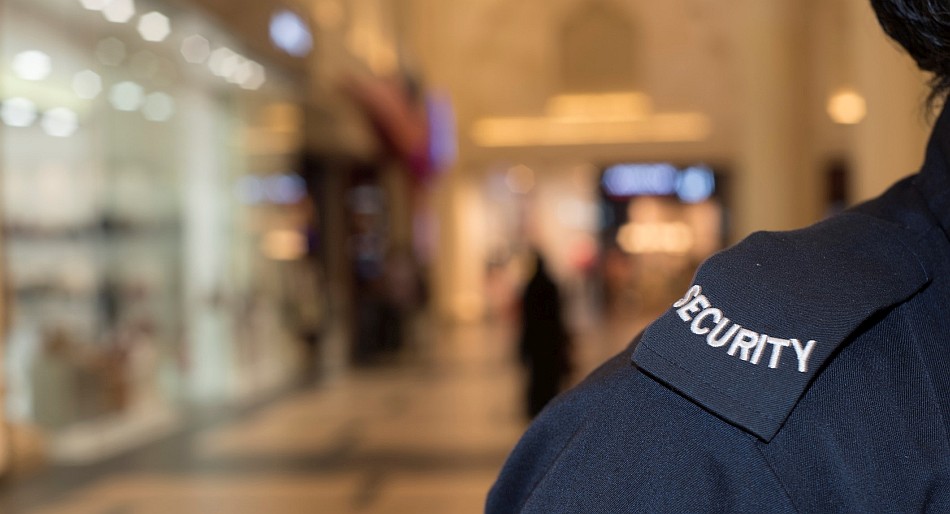 Why is warehouse security needed?
Warehouses are prime targets for criminals. Many businesses rely on warehouses to store their goods and supplies. This makes warehouse security one of the most important aspects of commercial businesses. Many facility managers have tried to cut corners when it comes to security for warehouses in Birmingham. Unfortunately, they have later realised that it cost them more in the long run. Don't wait until it's too late, contact us today for a free no-obligation quote.
The Centre for Retail Research reported that losses from retail warehouses cost £915 million in 2019, accounting for 18% of all shrinkage and retail crime costs.  This was a 4.6% increase from 2018.
Last year in a retail crime survey, the British Retail Consortium disclosed that 18% of overall retail shrinkage came from crime targeting suppliers and warehouses. It also stated that crime cost retailers £2.2 billion in 2019 and there were 17% more incidents of theft and damage in 2020.
There are many more statistics to show warehouse theft is on the increase. As a facilities manager, you probably don't need to be told as you have most likely experienced theft or damage to your property or assets yourself.
Sadly, Police responses to warehouse theft and damage have decreased over recent years with an increase in other 'more serious' crimes. This led to companies spending a whopping £1.2 billion on crime prevention in 2019, an increase of 20%.
Ways to prevent warehouse theft and vandalism
Some of the ways to combat warehouse theft and damage are:
CCTV cameras
Mobile response units
Manned guards
Alarm systems
Fencing
Eagle Security Protection Ltd offer cost-effective and reliable warehouse security in Birmingham. We provide security for warehouses all over the West Midlands in areas such as Solihull, Coventry, Wolverhampton, Stoke-on-Trent, Dudley, West Bromwich and Walsall to name a few. If you would like to know more about warehouse security or other facility management security in your area don't hesitate to give us a call today on 0121 240 8586. One of our friendly staff will be happy to discuss your security needs.