Dudley Security Firm Quick Response Licensed Guards
SIA licensed Security Guards in Dudley.
Excellent customer service. Honest & Reliable.
We provide SIA licensed Security Guards in Dudley. Helping to make West Midland businesses feel safe, with around the clock security services.
Our highly trained SIA licensed security guards in Dudley and across the West Midlands are fully equipped for any situation. Eagle Security Protection can deploy security staff anywhere in the West Midlands. Contact us today on 0121 240 8586 for a FREE quote. 
Our services include facilities management security, building site security, manned guarding, key holding, event security and rapid response in Dudley. 
Give us a call today and find out why we are one of Birmingham's finest Security firms.
Increase of Crime in Dudley
West Midlands Police recorded 12,120 violent crime incidents in Dudley in 2021, according to the Office for National Statistics. This represented a 42% increase as compared to 2020. Sadly, figures are rising sharply already in 2022. According to Dudley News, in 2021, there were:
6,964 theft offences
1,823 incidents of criminal damage and arson
439 drug offences
272 possession of weapons (19% increase)
2,730 public order offences
The report states, 'crime soared in Dudley despite a decrease in overall recorded crime across England and Wales. These are just the sad state of affairs that we are seeing across the whole of the West Midlands. This is why West Midlands Security Services are so crucial. But, don't just go for the first security company you come across, make sure they are accredited, legit and SIA licensed. 
If you are looking for 'a security firm near me', then Eagle Security Protection are a good option. We have been health and safety approved through SafeContractor, ConstructionLine and annually audited by the Security Industry Authority as part of the Approved Contractor Scheme.
All of our Security Guards and staff are SIA licensed and screened in accordance with British Standard BS7858 so you can rest assured that you are dealing with the best security guards in Dudley.
Eagle Security Protection has our own Security training centre in Birmingham. This ensures we always have trained and licensed security staff who are up to date with all the latest regulations. Our security guards in Dudley are regularly sent on refresher courses to ensure they have the necessary knowledge and expertise to deal with any security issue that arises.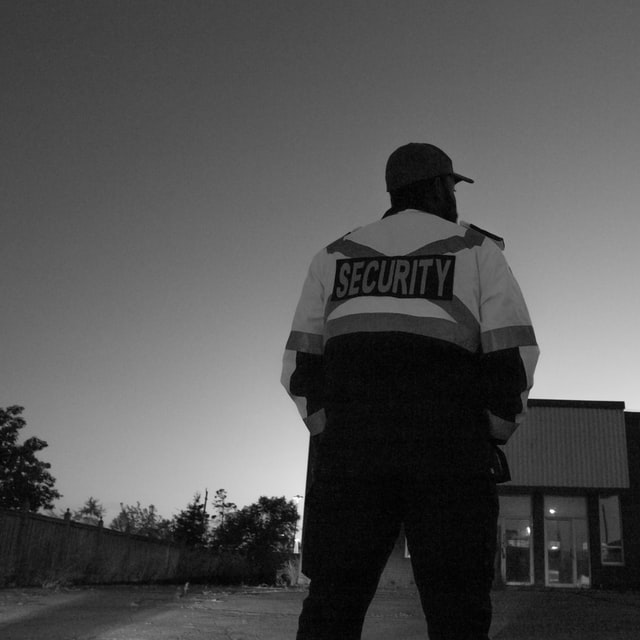 Our Security Services In Dudley
Facility Management Security in Dudley
FM security is an ongoing problem for facility managers in Dudley. With the increase of crime and vandalism reaching an all-time high in the UK, facility management security is essential. That's why we provide tailored security for facility managers across the West Midlands.
The peace of mind that comes with knowing your facilities are safe is priceless, even so, we offer very competitive and cost-effective rates.
Construction Site Security in Dudley
Construction sites are easy targets for criminals, due to the abundance of machinery, equipment, tools and materials often left on site. All these items can be easily re-sold making building sites prime targets for thieves. The need for reliable building site security has never been greater. Eagle Security Protection provide construction site security guards that are SIA licensed in Dudley.
Alarm Response & Keyholding in Dudley
A trustworthy keyholder is required to ensure your business is safe. We will safeguard your set of keys in Dudley and be alert and on duty 24/7 to respond to any alarm or emergency services. The keys are kept safely following the regulatory standards, unmarked and in a local mobile unit. This ensures that in case of any alarm or emergency we can provide a faster response. 
Residential Security in Dudley
Securing your home and property in Dudley is becoming essential. Eagle Security Protection Ltd provides protection for residential areas in and around Birmingham, such as safeguarding a standalone property or a bigger residential area with a team of security guards. We can also provide post squatter cover, which means we restrict any kind of intrusion into your property and keep you and your property safe from any kind of hassle. 
Industrial Security in Dudley
Vandalism and theft are two of the major security risks to storage and distribution facilities in Dudley. Manned guarding can save 1000's in damages. Our fully trained and SIA licensed Dudley warehouse security staff will make sure that your warehouse, factory or other industrial business are protected from potential theft or damage.
Personnel Guards in Dudley
We specialise in providing professional personnel to guard your property, person and events in Dudley. All our security guards are screened in accordance with British Standard BS:7858, and hold current S.I.A licenses.
Reception Services in Dudley
Eagle Security Protection pride ourselves on providing the best virtual reception service. It is much more than a telephone answering service. Our main object is to work closely with our customers by best understanding their requirements and needs which contribute to our receptionists providing a truly personalized virtual reception service.
Subcontract Security Guards in Dudley
We have a large database of SIA licensed, vetted and experienced security staff. Our subcontract security guards can be deployed anywhere in the Dudley area. We are very discreet and will keep our relationship with you confidential so your clients don't know you have subcontracted to us. We can wear our own uniforms or use yours. 
Our security services are provided in the following areas of Dudley. 
Amblecote, Brierley Hill, Bromley, Cradley, Coseley, Dixon's Green, Dudley Wood, Eve Hill, Gornal, Halesowen, Holly Hall, Hurst Green, Hurst Hill, Kates Hill, Kingswinford, Illey, Lye, Netherton, Pensnett, Primrose Hill, Quarry Bank, Russells Hall, Sedgley, Stourbridge, Wallbrook, Wall Heath, Woodsetton, Woodside, Wren's Nest Estate.
Contact us on 0121 240 8586 to speak to one of our friendly, professional team to find out more about our security company in Dudley.