Innovative Construction Site Security Systems
Construction sites in the West Midlands and across the UK are easy targets. The Construction Equipment Association (CEA) reported a 50% increase in construction site crime last year. This surge happened after the Coronavirus lockdown. "Effective construction site security has never been so crucial", says Sabia Kauser, owner of Eagle Security Protection, a security firm in Birmingham.
"The construction industry is being urged to tighten security measures to defend construction sites from opportunistic thieves", according to PBC Today.  Let's take a look at some innovative construction site security systems.
Gone are the days of padlocks and chains. Years ago, a good link fence was enough to deter thieves from building sites. Nowadays, thieves have become more advanced and determined. Let's look at some innovative ways to keep thieves and intruders out of your construction site. 
No Thru™ Temporary Fencing
No thru fencing is an Australian based company offering a secure temporary fencing solution. It has a revolutionary new interlocking system. Normal temporary fencing can be easily opened with a simple tool like a wrench anywhere along its perimeter.

No Thru has a panel key and keyhole that prevents the panel from being lifted out. The system allows you to define your access points. This stops the need for monitoring the whole fence perimeter. Instead, only the access point needs to be monitored by a security guard or CCTV.

Unfortunately, No Thru temporary fencing is only available in Australia at the moment but we have spoken with the designer and he is looking to expand into the UK market soon. Watch this space – when it is launched in the UK, we will let you know.

 Drone Technology
Drones are fast becoming household items, kids (and big kids) play toys. Recent years have seen them used in filmmaking and photography. Other uses have been the military, Police and the Security Industry. When coupled with CCTV, drones can be an excellent and cost-effective way to monitor construction sites and other facilities.

Drones can cover much larger areas in a minimal amount of time. They can be manually controlled to cover set areas or follow pre-programmed paths for regular and routine monitoring. If a trespasser is seen on your property, the drone can take live footage of the intruders which can be used in court later. They are also a good deterrent as intruders or thieves are more likely to worry about a manually controlled drone than they are about grainy CCTV coverage. 

One way drones can save money is to assess whether risks are real or false alarms. This negates the need for a manned guard in Birmingham or the UK having to attend a call out unless necessary. Valuable manpower and resources can be used elsewhere or savings made on man-hours. 

Cloud Technology
Cloud technology is used extensively in all industries. The IT and Cybersecurity industry were the first to implement it but other security sectors are following suit. Cloud technology can be utilised by construction security firms to manage their security infrastructure.

Cloud-based services offer low-priced storage, making them perfect for capturing and storing CCTV footage. A cloud-based security system is easier to maintain and upgrade. It also allows data to be shared across different systems and different locations. This can speed up processes and make security and facility managers' lives easier.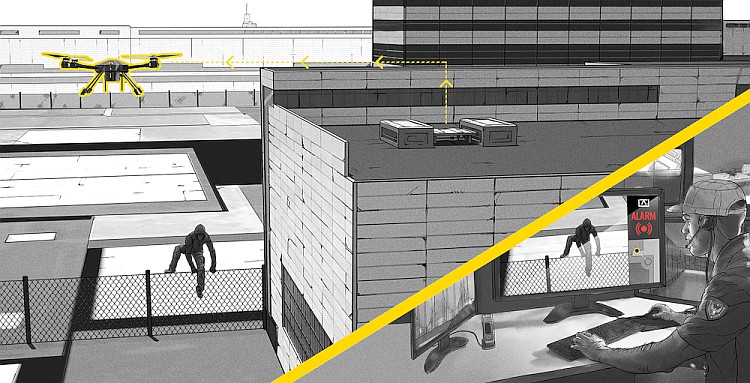 Technological innovations are expanding when it comes to health & safety and construction site security. Drones are increasingly being used for BIM (Building Information Modelling). Drones are being used to take measurements to accurately understand where to lay foundations and see where property lines end. They can also be used to measure the amount of cut and fill needed to create a level foundation. 
Drones are being used to create 3D models of site layouts. These 3D models can be used to help site managers determine where to place equipment, materials and other resources safely. This method is quickly overtaking old-fashioned aerial surveys and saves time and money for site managers and planners.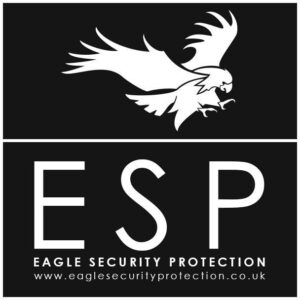 CCTV monitored by guards are still effective, but human error (or snoring on the job 😉 ) has led to decreased effectiveness. Furthermore, many thieves now case a site before they strike and spray over the camera lenses or smash them rendering them useless. 
Drones are fast becoming the way forward as a cost-effective, modern day deterrent against building site crime. If you would like to know more about an innovative security firm in Birmingham or the West Midlands then contact one of our team on 0121 240 8586 or WhatsApp 07804 911 061 today.