Security Company
in Birmingham
West Midlands security firm.
Client focused, trustworthy,
reliable and quick response.
Eagle Security Protection Ltd  has built a solid reputation for being able to supply security in the West Midlands at short notice. We can deploy security guards in Birmingham or surrounding areas including Coventry, Wolverhampton, Dudley, Sandwell, Solihull and Walsall within the hour. That's why a lot of other security firms sub-contract to us.
You can rest assured that if you have an emergency or need security personnel in a rush, we've got you covered.
Call us today for a free quote and see why we are one of Birmingham and the West Midlands top security companies.
Security requirements are not the same for every customer; that's why, Eagle Security Protection Ltd doesn't offer a generic, pre-packaged service. We develop security protocols while working closely with the customer to provide a program that most fits their individual needs. Standard operation procedures are then developed and implemented so the Security Officers understand the security needs for each customer.
Our Aims and Objectives
Integrity, honesty, transparency and professionalism are words that are embedded throughout our company and essential to delivering a service required by all that seek our services. Our reviews reflect these standards.
Our company is dedicated to improving and advancing the service delivery of all those employed within this industry. We have completed a structural plan that guides us towards achieving our aims not only as a company but also how we intend to influence and enhance the skills base of our security staff throughout the UK, especially in the West Midlands area.
All  operatives that represent Eagle Security Protection Ltd are given detailed briefings that set out our expectations and standards. These specific goals are contained within performance sheets in order to continue to assess and monitor our service ensuring that we are maintaining our professionalism and achieving our goals.
10 Years in the Industry
Eagle Security Protection Ltd is an established, reliable and accredited West Midlands security guard company. We provide high calibre security services for clients in and around Birmingham, with our special area of expertise being in Manned Guarding Security provision. We also provide facilities management security and construction site security guards.
We provide all our clients with trained, accredited and experienced Security Officers in Birmingham who understand the need to be professional. We also provide male and female Security Guards in the West Midlands in order to offer you optimum choice and flexibility.
Qualified and Accredited
Our West Midland Security Guards and Officers are screened in accordance to British Standard BS:7858, are fully qualified and hold current S.I.A licenses for the scope of operation for individual deployment. Further to this all security officers receive regular refresher training and upskill training to ensure all skills and industry knowledge remain as relevant as possible.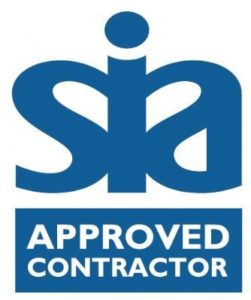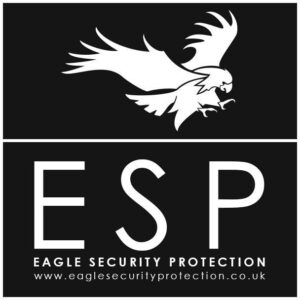 Clients of Eagle Security Protection will have the highest standard of manned guarding security services in Birmingham & the West Midlands at an unbeatable price.
We deliver all that you would expect from a client focused security firm. After all your security and satisfaction is our main priority.
Numbers Speak for Themselves
Our Methods
Eagle Security Protection is always available to discuss and analyse your security problems. We will carry out full security audits to identify the strengths and weaknesses in your premises and advise on adequate security arrangements that we feel are appropriate for your needs.
Here at Eagle Security Protection we fully appreciate that when you are selecting a security supplier in Birmingham, you need complete confidence that the chosen security company will not only match your requirements but maintain the highest service levels. This is why we place such importance on building close relationships with our clients around the West Midlands in order to carry out comprehensive needs assessment for each venue.
Crime is on the increase! Our current economic situation is getting worse. Unfortunately this means that security is becoming more of an issue.