Can I start my own Security Company?
The easy answer to that is yes! However, other questions need to be asked to give a definitive answer. Such as, why do you want to start your own security company? Why will your security firm be different to anyone else's? What security need is there in your area? What type of security cover will you provide? Asking these types of questions will give you a clearer mind-set and help you to achieve your goal. 
Why do you want to start your own security company?
This is one of the fundamental questions to ask yourself. At the moment, the security industry in the UK is saturated and many companies are struggling to find work. This is why many security companies in the UK in big cities such as Manchester, London and Birmingham are subcontracting security services.
A good start is to talk with people who have security needs and ask them what their current provider does that makes them stand out. Or why they chose their current security provider. Ask them if they could, how they would improve the service their security company provides. This will give you an idea of what you need to be aiming for. 
Another helpful tip is to ask another security company with who you won't be in competition with. An example is Eagle Security Protection who are a security company in Birmingham. They are a small family-based security firm and the owner Sabia would be happy to answer any questions you have. That is, as long as you intend to open your security company far, far away from the West Midlands!
What security need is there in your area?
Different areas have different security needs. During the initial wave of the Coronavirus pandemic, there was a significant decrease in crime. According to Police figures, burglaries were down 22% alone in 2020 as compared to 2019. However, the lifting of restrictions has seen a massive increase in every type of crime. According to Startups, between April and July 2021 burglaries, robberies, and violent crime all shot back up.
The Office for National Statistics reported a 14% increase in total crime, driven by a 47% increase in fraud and computer misuse for the year ending September 2021 compared with the pre-coronavirus year ending September 2019. This could indicate a need for more cybersecurity firms.
Determining the specific security need in your area will help you to focus your resources. You can find relevant information about crime statistics in your chosen locality on the Police.uk website. Once you've found your security niche, check what competition you have in that field and area. This will enable you to see if your startup is feasible or if you need to look in another direction. 
How do I start my own security company?
There are many different areas of security such as private security, cybersecurity and security consultancy. For this article, we will focus on private security. Usually, start-up companies have a limited budget so it's good to focus on the type of security cover you can realistically offer. Most private security companies such as Eagle Security Protection in the West Midlands offer security services such as:
Manned guarding
Facilities management security
Key holding response
Mobile patrols
Event security
Warehouse security
Experience is key when it comes to the security profession. It's no surprise that during the late 80's and 90's (and even previous decades) there were a lot of security firms started and run by local gangsters. These guys had inside knowledge and experience of what was needed to run doors, bodyguard and provide additional security services. Not to mention they had fearsome reputations and no one would mess with them! Choosing a security service you have experience in will ensure it's successful as you will know what's required. 
Licenses & Regulations
The security industry is littered with regulations and licensing requirements. This has become even stricter due to the insurgence of dodgy security firms that have sprung up recently. Here is a checklist to help you get started.
Obtain SIA licenses
To run any private security business in the UK you require licensing from the (SIA) Security Industry Authority. You will need a license for each specific activity your security business will cover. 
Prior to applying for your license, you will need to prove you are suitably qualified in the area of security. This is done by acquiring an SIA approved qualification by completing a training course. 
In addition, any security staff you employ will also need to hold relevant SIA licenses. As an employer, it is your responsibility to ensure your staff are qualified and licensed before sending them to a job. Failure to do so will lead to big fines and damage to your reputation. If you're looking for an SIA licensed security company in the West Midlands, then look no further than Eagle Security Protection.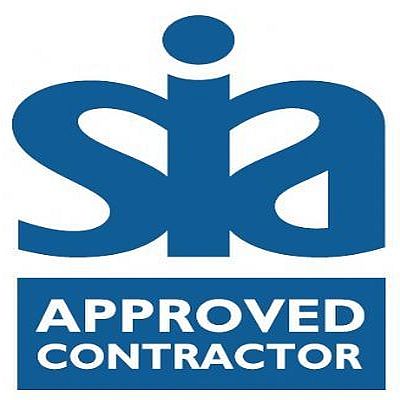 It is essential to have the appropriate insurance to comply with statutory requirements. It also covers your business against anything that goes wrong and shows you are a credible security firm. 
Most security companies have public liability insurance, professional indemnity insurance and contractual liability insurance. If you intend to hire staff then employer's liability insurance is also legally required. 
To run  a security firm in Birmingham, or any other city in the UK you need to meet quality standards.  Most high-profile security companies make sure their security guards are screened in accordance with British Standard BS:7858. Other accreditations that are common for legit security firms include: 
ISO9001
ISO 14001
CHAS (the Contractors Health and Safety Assessment Scheme)
SIA (Approved Contractor Scheme)
Constructionline
SSIP (Safety Schemes in Procurement)
A professional website is necessary nowadays for any company to be taken seriously. This offers a place where potential clients can read about your security services and also find out about your firm. Unless you know how to build a website yourself, you will need to hire a freelance web designer.
Obviously, you want to be found on Google when someone searches for 'security company near me'. This is done through SEO (search engine optimization). Another easy way to promote yourself is Facebook. You can build a free Facebook business page, advertise and add posts there to engage clients. 
Starting out in the security industry is difficult because there are so many well-established security companies out there already. To be able to bid or tender a security contract you need to be able to show you have the manpower and resources available. 
To be able to cover more areas and open up more possibilities many companies prefer to subcontract security services. One of the West Midlands best security subcontractors are Eagle Security Protection. They have a large database of SIA licensed, vetted and experienced security staff.
Their subcontract security guards can be deployed anywhere in the West Midlands area very quickly. Subcontracting to a firm like theirs ensures you can fulfil any contract you are awarded no matter how big or even if it is out of the area you operate in. This enhances your reputation and opens you up to more clients and contracts. 
As a final note, starting your own security company can be a daunting task but with thorough planning and determination, it can reap great benefits. We hope this guide has been a small help in getting you started.